IMAfiction #8: Electric Indigo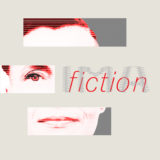 portrait #08
Electric Indigo
a portrait by Michaela Schwentner
Interview: Michaela Schwentner | Camera: Michaela Schwentner, Andreas Gockel | Filmed in: Berlin, Leipzig, Vienna and in trains from Berlin to Leipzig and back, 2015 | Film editing: Michaela Schwentner | Music: Electric Indigo | Sound editing: Robert Eder | Subtitles translation: Kimi Lum | Graphic design: Andreas Rathmanner, FOX | DVD authoring: CSM Production | Film & photo credits: Michael Breyer, Louise Linsenbolz and Thomas Wagensommerer (TE-R) | Special thanks to: Michelle O'Brien and Ed Williams (Ableton Loop Summit, Berlin), Lena Schwarzwälder (Institut für Zukunft, Leipzig), Annelie Fritze (Wien Modern) and Johanna Möslinger (Wiener Konzerthaus) | Film format: 16:9 | Duration: 22:00 | Language: German | Subtitles: English
Christine Kakaire
With her long term, concurrent involvements in DJ club scenes, conceptual experimental composition, dancefloor-focused production, and multimedia installation performance, Susanne Kirchmayr has confirmed, several times over, that she truly stands for the intelligent and distinguished interpretation of electronic music. In rejecting the commonplace practice of separating the creative self out amongst project monikers and alias identities, all facets of Kirchmayr's creative output exist as a single artistic entity: Electric Indigo.
Electric Indigo's various endeavours have taken Kirchmayr through niche scenes and communities in Vienna and Berlin, to the traditional practices of stage, screen, and opera, and to paradigm-breaking performances that hinge on forward-looking compositions techniques specifically designed as sophisticated sound art. Through all of these avenues of expression, interest and development, Kirchmayr simply hasn't been concerned with fragmenting the self. "I don't have one main activity," she explained in an interview, "everything I do is split up evenly between performing, working on experimental compositions, DJing and also making some club music."
Kirchmayr readily embraces intertextuality in her work; at the root of many of her sound art compositions and live performances is a genesis point consisting of meaningful speech or dialogue recordings. Her recent conceptual composition project – Barry Duffman – developed that motif even further. Premiered at the Wien Modern contemporary music festival in 2015, as part of the "N°1: A Phenomenology of Pop" programme, Barry Duffman is sourced from a selection of 2015's glossy #1 pop chart hits, by Taylor Swift, Justin Bieber, Adele and more.
Through performance, Kirchmayr developed the practice of deconstructing and reassembling source material. Spatial awareness governs her refined sonic, musical, linguistic and graphical detail, and benefits her explorations of spatio-temporal manipulations in sound design. Her compositions for the Austrian pavilion of Expo 2010, and for the theater play 'Das kleine Zimmer am Ende der Treppe' with Pia Palme, at KosmosTheater in 2011, complemented the first piece of music that she created for a sound installation: Florian Schmeiser's 'Vibrate Space' project at Coded Cultures Festival in 2011. Developing further, Kirchmayr's four-channel composition 'Structuring Contours,' premiered at Klangspuren Festival 2011, and a collaborative effort, 'Die Fernrohre der Träumer', was performed with author Valerie Fritsch at hoergeREDE Graz, Austria, in May 2012. Another significant work was Kirchmayr's granular synthesis project MORPHEME, which premiered as a stereo concert at Heroines of Sound Festival 2014, and a multichannel audiovisual concert together with Thomas Wagensommerer at CTM Festival in January 2015; the core of MORPHEME derived from a nine second audio recording of a phrase by Sadie Plant: "To let noise into the system is a kind of fine art in both cybernetic terms and in terms of making music, too."
Of the practice of her compositional processes, Kirchmayr, in parallel to her development as an artist, opts for perpetual forward motion. "I'm totally anti-zyklisch, anti-cyclical," she says, "going from hardware to software only, especially since I started transforming all the field recordings or recordings of speech. I use only the computer and some midi controllers and that's about it."
Kirchmayr readily identifies with the sound of bass and drum; for her it exists at the root of all her music projects. "Even though I make non-rhythmical music as well nowadays," she says, "the love for sound is very much the same as it was from the beginning. So the research, how to achieve a specific sound, what other sounds to place in both the spectrum and the room or space and the timeline, that is the work which is typical of a techno head, let's say, even if some sort of avant garde electroacoustic music comes out of it." If there is no sound signature to speak of, Kirchmayr's productions consistently emphasise the spatial-temporal placement of subtly textured moods and structures. Kirchmayr's 2015 exploits – Barry Duffman, conceptual installation performance 109.47 degrees, which takes its title from the ideal tetrahedral angle in foams as per Plateau's laws, and 5/0, a solo record of intricate deep techno for Berlin imprint Suicide Circus Records, reveal the restless quality that exists behind all of her projects. Kirchmayr is primed to dig ever deeper into the flashpoints where rhythm and composition intersect with art and progressive performance practices.
Kirchmayr is a stalwart of Vienna's electronic music scene, from her earliest days as a radio DJ in the 1980s to sweeping through hip hop and funk, techno of varying shades, experimental electronics, and leading-edge sound art. Having solidifying her presence in Vienna, she visited Berlin in 1991, and a trip to the city's Hardwax record store proved to be hugely influential. Returning to Berlin in 1993 to take up employment in the record store placed her on the coalface of Berlin's nascent techno community for three years. It is also the period that marked the beginnings of her productions career; her first releases of searing, acid-tinged techno came out in 1993 via the labels EXperimental and Disko B. In 2003, Kirchmayr started her own imprint, indigo:inc recordings, but even in the wake of that label's end in 2009, she proceeded to ply her release DJ-centric music and perform in more than 35 countries around the world. Her DJ sets have long been characterised by their wide variety and clarity of vision, and a depth that could only come from a deep understanding of club music and the art of the DJ. Kirchmayr continues to shuttle between Vienna and Berlin..
Kirchmayr has been a longtime regular fixture at workshops, discussions and panels that look at composition and performance practices through the lens of larger social issues like gender representation and inequality. As an early advocate for these necessary conversations, Kirchmayr developed the digital network and advocacy platform female:pressure in 1998. With the express aim of supporting upcoming female producers in a severely unequal landscape, female:pressure is still sadly needed, but it has grown to become the foremost essential resource; it now comprises of an international database and network for female artists in music, and has grown far beyond expectations, having amassed over 1,700 members spanning 65 countries. female:pressure was awarded with an Honorary Mention at Prix Ars Electronica 2009, and continues to advocate for equality, visibility, access and opportunities for women in music.
As for the promising future, Kirchmayr will only say that she strives for even more unity between her various selves. "I am slowly arriving at a point where my two main musical interests – techno on the one hand and music that can be described as electro-acoustic/avant-garde on the other – come together and fuse in single compositions."
http://indigo-inc.at/electrici.html
http://soundcloud.com/indigo
http://www.facebook.com/electricindigo
http://www.femalepressure.net/
http://www.discogs.com/artist/Electric+Indigo
Distributed by chmafu nocords