Damn! – freiStil-samplerin #1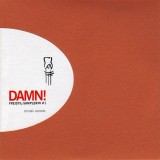 Cordula Bösze, Angélica Castelló,
Judith Unterpertinger,
Elisabeth Flunger, Petra Stump,
Carla Kihlstedt, Katharina Klement,
Susanna Gartmayer, Ilse Riedler,
Manon-Liu Winter, Maria Frodl

[mp3j track="Sample@Damn_-_Katharina_Klement.mp3"]
Damned ties! The patriarchy, even in its cultural expressions, is dominated by male societies. In music, this is by no means confined to the Vienna Philharmonic Orchestra – that's just the tip of the iceberg. Now with the younger generation the glass ceiling is starting to crack, in particular in the fields of electronic music, contemporary composition and improvisation, and to a lesser extent in jazz and rock music. But even these categorisations become increasingly redundant, as social background or mental and political environments become more important – especially now, since the creation of an open society as practised in improvised music with all available means is no longer the issue anymore. In the face of "Me PLCs" and the dumbing down of the masses our dissident appetite for enlightenment, empowerment and critique continues to grow.
As a result, Hannes Schweiger, percussionist, journalist, and long-time editor of Jazzlive magazine, started a series of portraits in freiStil three years ago, giving it a name we borrowed from an old Nina Hagen song: "beschreiblich weiblich" [describably feminine]. He has spotlighted 17 female artists, whose musical qualities were and are in inverse proportion to the media's indifference to them. The freiStil sampler #1 features eleven of them with one track each. Its title, DAMN!, can be read both in English and German – or in American and Austrian, because these are the countries where these damning dames come from, with gentle tendrils reaching over into Luxembourg and Mexico.
When asked about her chief motive for founding the IMA Institute of Media Archaeology, Elisabeth Schimana said in freiStil #20: "The central question was: Whom can I refer to as a female musician? Men refer either to Cage or Coltrane, whom do we refer to?" It will probably be easier for later generations to answer this question. Until the knowledge now being generated is accumulated and extended, an older assessment is still valid: Austria is a men's singing club, living and letting live, going and letting go. This is the judgement Karl Kraus made in his gorgeous satire "Fahrende Sänger" [Itinerant Singers] about 100 years ago. Let them go. Let's listen to the signals of solidarity, emancipation and feminism. The music is playing out in front. Thanks to all the participants!
Reviews:
Sampler sind ein inflationäres Gut, gibt's an allen Ecken und Enden, in jedem Magazin, zum Geburtstag, Jahrestag oder zwischendurch, einfach so. Falls also nicht gerade vom Lebensmenschen mit Literweise Herzblut kompiliert scheint ein halbherziger Einmaldurchlauf im Regelfall ausreichend, anschließend bleibt oft nur ein Kellerabteil in der Benno-Skyline. Aber halt: erstmal will dieses Teil hier deine Aufmerksamkeit, und zwar wirklich, und zweitens handelt es sich doch um eine Samplerin. Das deswegen, weil die Beiträge ausschließlich von elf Künstlerinnen stammen; nämlich solchen, die in den letzten Jahren von Hannes Schweiger im freiStil-Magazin in der Serie »beschreiblich weiblich« porträtiert wurden.
In geschmackvoller Aufmachung finden sich so etwas mehr als eineinhalb Stunden – ich darf, weil treffend, den Beipackzettel zitieren – undogmatischer Gegenwartsmusik verteilt auf zwei CDs. Das sind elf eigensinnige Zugänge, die, so verschieden sie auch sein mögen, sich ganz wunderbar, weil ohne nervigen Komplettierungswahn, ergänzen. Ob energetischer Groove, mikrotonales Experiment oder spröde Improvisation – stilistische Haken schlagend zeigt sich diese Release zu jedem Zeitpunkt spannend, wie selbstverständlich fordernd, gerne sperrig und dabei immer frisch. Wer dieser Zusammenstellung seine Ohren also nur halbherzig zu leihen bereit ist, wird vermutlich schon bald enttäuscht aufgeben. Allen anderen bleibt die wohl hörenswerteste Samplerin des Jahres.
quietNoise
The "Damn! Freistil-Samplerin #1" collects two CDs worth of (almost) all-female soundartists whose presented works range from orchestral, modern, and serious to droning, ambient and ephemeral. With all the possible alternations from noise to sweet in between. Apart from two remarkable exceptions (more on that later) it is the simple or small additions that make the tracks stand out, like the lonely flute solo towards the end of "Vissage Caché" by Cordula Bösze and Klaus Hollinetz or the female call-answer singing group at the end of the glistering and noisy "ksenia" by Angélica Castelló, two mention just the first two tracks on here.
All tracks are either free improvisations or conceptual pieces, none of them are mere songs. The freely improvised tracks are very diverse, but offer a sensuality and ease that seems to be more and more fashionable in free impro. In contrast to the harsh and often brutally dissonant sounds that seemed to dominate the last decades. Which does not mean they are easy to listen to, because some of them are really challenging. Which is good, by the way. This definitely sounds naïve but it seemed to me that in the last decades a lot of free improvisation moved the idea of trying to find new ways to play your instruments heavily and almost exclusively into the position of focusing on new ways to produce sounds, so that horns became percussion instruments and the most important interface was the field mic stuck to the outside of the instrument. And I guess this was interesting for a while, but playing in new ways should concentrate again on playing notes as opposed to tapping on the corpus of your cello or oboe. And if it results in a melody, then that is okay, too. You can find both extremes on this sampler. Yes, I have no idea what I like, but I know what art is, as Nick Nolte once said.
In the conceptual pieces there are definitely some shock tacticts employed, like the heavy pounding that Judith Unterpertinger & der Böse Zustand provide in their "P-Stück", which makes average "extremity" fare like Apocalyptica look weak and soft (which they actually are, but try telling that a metal head…) and which would fit very good to Slobodan Kajkut's "compromise is not possible".
The first of the two exceptions mentioned above is "Adam's misfortune" by Carla Kihlstedt, which is a piece collected of hymnal singing (latin excerpts of Robert Fludd's Tractatus Theologo-Philosophicus, an evil reply to Wittgenstein's philosophy of perception) with samples of texts like "the seven secrets of selling to women" and kitchen implements, piano, baby noises and some horns. "Adam's misfortune" is neither track nor piece, more like a radio play that does not need any words. A collage of sounds and impressions that form a message on their own. Mankind being torn between the knowledge that everything that is possible actually exists and the feeble minds of everyday existence. Within the context of this compilation the title also points at the fact that this malady is selfmade by men. It ends with the howling of a wolf. How fitting. A fascinating experience.
The other exception is "5er" by Ilse Riedler & Strange ahead, where Riedlers saxophone leads a funkiness and straightforwardness rarely heard within the context of free impro and sound art, that leads me straight back to the good old days of The Knitting Factory. Stuck between tracks that consist of piano and somebody dancing on a few hundred thousand shards of something, mastering the art of playing and composing a solid piece of music is like breathing in fresh air. The difference is, that a lot of conceptual music remains within the area of experiments or try-outs, which has the advantage that if it does not work but the idea was good, the work still has some meaning. Writing and playing a "classical" jazz piece is a completely different art form, because abiding the rules and then mastering them is hard work on top of talent and originality.
Finally, it should be mentioned, that the initiative "Freistil" started as a platform within the Jazzlive magazine to present artists, whose abilities and talent are at cross with the attention their work receives. I hope it works.
Cracked
In the early, very early years of Vital, when it was written on paper, we wanted to have a survey on why women were not involved in experimental music to the same extent as men. Without much luck. These days the situation is improved - see Olivia Block, Andrea Neuman, Annette Krebs, to mention a few - but it is still not a 50-50 situation (and then we could start a discussion about racial backgrounds of composers, of course). One Hannes Schweiger, percussion player and journalist, started searching for female composers and asked them for a composition. Eleven of these are collected on this double CD, and, hurrah, they are all new names to be added to the small list. I have no idea how he did his research, but he found them. Angelica Castello, Cordula Bosze, Manon Liu Winter, Katharina Klement, Petra Stump, Elisabeth Flunger, Maria Frodl, Carla Kihlstedt, Susanna Gartmayer, Judith Unterpertinger and Ilse Riedler. From what I gather, purely based on listening to this double CD, is that
they all studied at the conservatorium and they all present pieces of 'serious' avant-garde music, and some ties to the world of jazz. Ilse Riedler's piece is to be found there, but its traditional jazz for me and Gartmayer and Stump too freaky. However most of the other pieces are quite nice, such as the broken plates piece by Manon Liu Winter, the solo violin cello piece by Frodl, Klement's modern classical piano piece, or the flute and electronic piece by Cordula Bosze. Best pieces were an entirely electronic piece by Castello and the voices of Kihlstedt, which could easily be edited into a horror movie about monks going mad. A great release this one, exciting and great music, a true adventure to explore new names.
vital weekly
Gegen die verdammte Männerbündelei bringt Andreas Fellinger, in Graz Herausgeber des Magazins freiStil, das sich 'für Musik und Umgebung' zuständig erklärt, kollektive Damenkraft in Gegenposition, die an der Lust an Aufklärung, Ermächtigung und Kritik noch einmal den Akzent betont, den einst auch schon BA #2 (1985) spätfeministisch besetzt hatte. Nach allerhand postfeministischer und einigermaßen illusionärer Selbstgefälligkeit, klopfen nun wieder Alphamädchen an die Cheftüren, um mal nachzufragen, wie's denn mit der Hälfte des Himmels auf Erden aussieht. Im freiStil läuft eine Porträtserie unter der Überschrift "beschreiblich weiblich", die sich der Porträtist Hannes Schweiger von Nina Hagen auslieh (nicht ganz zufällig auch eine der '13 Möglichkeiten, als Frau den Ton anzugeben' in BA #2). 11 der bisher von Schweiger Porträtierten - aktuell in # 21 ist es übrigens die Wuppertaler Akkordeonistin Ute Völker - , deren musikalische Qualität der medialen Missachtung spottet, sind hier nun zu hören - die Inversflötistin Cordula Bösze (mit Klaus Hollinetz an Electronics); Angélica Castelló; die Pianistin Judith Unterpertinger (mit dem Ensemble Der Böse Zustand); die Perkussionistin Elisabeth Flunger (mit Stefan Scheib am Bass); die Bassklarinettistin Petra Stump (im Duo Stump-Linshalm); Carla Kihlsted (zusammen mit ihrem Sleepytime Gorilla Museum-Partner Dan Rathbun), ohne Geige, aber mit Gesang, Klavier & Percussion mit 'Adam's Misfortune', einer Collage von Musiken für Theater- & Tanztheater. Die 2. CD eröffnet Katharina Klement mit 'Der Verschlepper' (nach Elias Canetti), wobei sie für Komposition, Klavier & Masterin verantwortlich zeichnet; dem folgt die Bassklarinettistin Susanna Gartmayer, der schon im Kontext des Laborprojekts bei den Konfrontationen Nickelsdorf 2008 in BA 'interessante Ausbrüche' bescheinigt wurden (hier im Duett mit dem Bassisten Clayton Thomas); gefolgt von Ilse Riedler, die im Jazz-Quartett Strange Ahead für Komposition & Saxofon zuständig ist; die Pianistin Manon Liu Winter komponierte und spielt selbst das Scherbengericht 'Splitterklavier' (für eine Tanzperformance von Bert Gstettner); und schließlich spielt Maria Frodl auf dem Violoncello noch 'Esquissé-Effacé', eine Komposition von Sylvie Lacroix, die kleine Rennautos mit Glissando und Karacho über die Saiten brettern lässt. Das musikalische Spektrum ist mit 'undogmatische Gegenwartsmusik' ebenso zutreffend wie nichtssagend benennbar. Vertreten sind kompositorische und improvisatorische Ansätze ebenso selbstverständlich Seite an Seite wie akustische und elektroakustische. Dass bei mir bizarre und attraktive Klänge leichter ankommen als abstrakte und gestelzte, wenn etwa Carla Kihlsted lateinisch einen okkulten Text von Robert Fludd singt zur süßen Musik der 'Kinder der Nacht', vulgo Wolfsgeheul, und Rathbun dazu Posaune & Tuba bläst, oder wenn Strange Ahead groovt, das ist nun einmal so. Es ändert nichts daran, dass ich nachdrücklich für den Schulterschluss, die Vernetzung, die Solidarisierung von Spielformen mich einsetze, die der 'Wirklichkeitswut', den Verblödungs- und Zerstörungstendenzen so oder so oder wieder anders entgegenwirken.
Bad Alchemy
"Männerbünde dominieren das Patriarchat auch in dessen kulturellen Äußerungen", sagt Andreas Fellinger, Herausgeber von freiStil, einem oberösterreichischen Magazin für "Musik und Umgebung". Zusammen mit dem Grazer Label chmafu nocords wird nun an der - im whrsten Sinne des Wortes - Errichtung eines experimentellen Matriarchats gearbeitet. Wenn er weiters von Künstlerinnen spricht, deren "musikalische Qualität umgekehrt proportional zu ihrer medialen Missachtung" steht, dann darf diese Rezension der Tropfen auf dem heißen Stein sein. Elf Sound-Exegetinnen huldigen der freien Improvisation. "Männer berufen sich entweder auf cage oder Coltrane, auf wen berufen wir uns?", fragt sich die Medienarchäologin Elisabeth Schimana. Vielleicht ja irgendwann auf die hier werkelnden Katharina Klement, Maria Frodl, Ilse Riedler oder eine der zahlreichen anderen Künstlerinnen.
Megaphon
Schick aufgemachte Doppel-CD, die explizit SamplerIN genannt werden will und auch nur von Komponistinnen gefüllt worden ist, auch wenn sich unter die Interpreten der eine oder andere Schwanzträger gemischt hat. Carla Kihlstedt, Susanna Gartmayer, Maria Frodl und acht andere Musikerinnen geben sich hier die Ehre, Leitmotive des vom empfehlenswerten Magazin freiStil ins Leben gerufenen Projekts: zeitgenössische Musik, Improvisation und Courage. Traut's euch ruhig, keine Angst!
Rokko's Adventures
"Whom can I refer to as a female musician? Men refer either to Cage or Coltrane, whom do we refer to?" Sådan spørges der i noterne til compilation-cd'en DAMN! Og så skulle i hvert fald to ting vist være slået fast: Dels at antologien tematiserer kvindelige stemmer eller mangel på samme i musikken, dels at vi befinder os i det mere avantgardistiske spektrum af musikudfoldelsen (for det er vist ikke mange mandlige musikere, som enten referer til Cage eller Coltrane, når de skal definere deres rødder).
Som dansker kan man vel være fristet til at hive Else Marie Pade op af hatten for at besvare spørgsmålet. Og går man lidt længere frem i historien, kunne man vel også nok nævne navne som Laurie Anderson, Meredith Monk, Iva Bitova m.fl., hvis der skal udpeges potentielle forbillede for kvindelige musikere, som arbejder i feltet mellem avantgarde, elektronik og improvisation. Men selvfølgelig er det sandt, at mændene har det med at være i overtal i de musikhistoriske oversigtsværker. Og det kan man naturligvis sagtens finde problematisk, om end jeg nu ikke kan se, hvorfor en kvindelig musiker ikke skulle kunne referere til Cage eller Coltrane som inspiration, lige så lidt som jeg kan se, hvorfor mænd skulle være udelukkede fra at udpege markante kvindelige komponister som forbilleder.
Når dette er sagt, så kan det da være prisværdigt, når nogen forsøger at udfordre fortællingen om musikkens evolution som noget frembragt af en kongerække af great men. Og her er DAMN! ikke et ringe bud. Over to cd'er præsenteres værker af 11 forskellige komponister og improvisatorer. Opsamlingen (der i øvrigt er sat sammen af en mand) ligger i forlængelse af en serie portrætter af kvindelige musikere bragt i det østrigske magasin FreiStil. Om disse oplyser de sparsomme noter desværre ikke meget. Bookletten præsenterer hver kvinde med et citat på både tysk og engelsk. Citaterne ender – taget ud af deres kontekst – typisk som lettere floskelagtige udsagn om, hvad musik er eller bør være: "I want my music to stimulate the listeners both emotionally and intellectually, and make them think." Nå! En minibiografi om hver kunstner med et nyttigt link ville have været mere givende.
Der spilles ret meget på det kvindelige i pressematerialet. Sampleren bliver således kaldet en "samplerin" og omtales konsekvent som "she" frem for "it". Hvilket jeg nok synes bliver lige krukket nok og egentlig ikke tjener projektet til ære, da det får det hele til at lugte lidt af et lukket selskab for intellektuelle kaffesøstre. Det er der bestemt ingen grund til. Musikken er nemlig for det meste af solid karakter, ofte decideret brilliant.
Anslaget er blidt, underspillet, sitrende på "Vissage Caché" af Cordula Bösze og Klaus Hollinetz, hvor folk-præget fløjtespil går fornemt i dialog med elektroniske klange og ekko-effekter. Man bemærker i det hele taget, at mange af værkerne på cd'en betjener sig af det underspillede frem for det demonstrativt højtråbende. Samtidig skyr man ikke det umiddelbart smukke og emotionelle udsagn. Det er vel en kliché at kalde sådanne træk særligt feminine, men det er så alligevel den fortælling, der bliver skrevet frem her. At kvinderne arbejder sig mere ned i det kropslige og sanselige nærvær frem for at lade sig lede af kølige, rationelle strukturer. Her er en forkærlighed for brugen af den menneskelige stemme, hvilket måske smukkest kommer til udtryk på Angélica Castellós "ksenia", samt blæseinstrumenter, der ligeledes kan siges at associere til stemme og åndedræt.
Der er dog sandelig også forskelle værkerne imellem, og vi kommer godt rundt omkring på sampleren, der både rummer freejazz, avantgardistisk folk, elektroakustiske værker, noise, støjpunk og ambitiøse collageværker. Carla Kihlstedt gør stort indtryk med horror-collagen "Adam's Misfortune", et musikalsk Frankensteins Monster sammensat af alskens citater og referencer og med en gotisk grundstemning. Og de mange mere sarte indslag bliver sat i uhyrlig kontrast af Judith Unterpertinger & Der Böse Zustand, som med "P-Stück" spiller sig op i en pulveriserende blanding af improv, kammermusik og metallisk no wave/punk.
Cd1 står stærkest, mens Cd2 er lidt mere svingende i kvalitet. Det starter flot ud med den frostklare modernisme i "Der Verschlepper". En komposition for klaver og elektronik skabt af Katharina Klement med inspiration fra forfatteren Elias Canetti. Men man kunne f.eks. godt have undværet Ilse Riedler & Strange Aheads lidt kedsommelige jazz-indslag "5er". Skal det være jazz og improvisation, så er Susanna Gartmayer & Clayton Thomas' "BKKB4" et langt mere ovrerdådigt og nysgerrigt bud.
I det store hele må man sige, at DAMN! er en særdeles veloplagt avantgarde-sampler i en desværre lidt uinspireret indpakning. Man får nemlig i høj grad lyst til at høre mere, og her havde det været oplagt, hvis der havde været indlagt nogle flere konkrete vejvisere frem for hule slogans. Mænd kan sagtens lytte med, og det bør de. Musikken er nemlig for det meste meget større end den kønspolitiske indpakning, den kommer i.
Geiger.dk
"DAMN!" (zu lesen auch als "Damen") hat das Musikmagazin Freistil seine erste "Samplerin" (chmafu nocords) getauft. DieDoppel-CD wirft einen präzisen Blick auf die weibliche Musikavantgarde des Landes. Ob Cordula Böszes oszillierende Inversflöte im Duo mit flirrender Elektronik von Klaus Hollinetz, ob Angélica Castellós Geräuschstrecke "ksenia" oder die kräftige Band-Klescherei von Judith Unterpertingers Cello mit Der Böse Zustand: Schon die drei Eröffnungsstücke sind eine Offenbarung des Zeitgenössischen. Weitere Beiträge kommen etwa von Katharina Klement, dem Klarinettenduo Petra Stump/Heinz-Peter Linshalm, Carla Kihlstedt oder Pianistin Manon Liu Winter.
Kronen Zeitung
Damn! ist ein absolut erfrischender Sampler, der Frauen als Musikerinnen und Komponistinnen in den Fokus rückt. Herausgegeben hat die Doppel-CD das österreichische Magazin freiStil (http://freistil.klingt.org), welches sich mit dn Randbereichen des Jazz und der Neuen Musik befasst. Mit IMPROVISATION also. Niemand ist mir hoffenmtlich böse, wenn ich als jemand, der jenseits der Alpen lebt, die Akteurinnen von Maria Frodl über Cordula Bösze bis hin zu Ilse Riedler nicht kenne – das liegt an mir, nicht an den Spielerinnen. Umsomehr ein Grund, diese CD auch als Entree in die vitale Improv-/Off-Cpmosing-Szene des Nachbarlandes zu benützen, denn hier tut sich einges. Prägnant im Ohr blieben bei vielen der Beiträgen eine spannende Reibung zwischen Instrumenten, ein manchmal fast schon punkiegr Drive und eine ungebändigte Spielfreude, die fast immer rüberschwappt. Hawaii Five-O!
AufAbwegen
Seit 2005 rückt das Welser Magazin "freiStil" in der Nachfolge des verflossenen "Jazzlive" die zeitgenössische Improvisationsmusik in Wort und Bild, wobei das Team um Andreas Fellinger vor allem mit der Reihe "Beschreiblich weiblich" eigene Akzente setzt. Die sinnigerweise "Samplerin" genannte Doppel-CD setzt dieses Kernprojekt in Tönen fort, in glänzend gewählten, sei gleich vorausgeschickt. Angélica Castelló setzt einen dunklen, unruhig zirkulierenden Drone in den Raum, lässt diesen von weißem Soundgefrickel und allerlei Samples überlagern, bis am Ende ein sakraler Gesang wie im Traum herüberweht. Judith Unterpertinger fasst in "P-Stück" die Energien des Hardrock auf raffinierte Weise in klare Kammermusikstrukturen ein, während Petra Stump und Heinz-Peter Linshalm, DAS Bassklarinetten-Duo schlechthin, in "Vórtice" ihre mit immensem Nuancenreichtum geblasenen Instrumente aus knorriger Tiefe in flirrende Höhe aufsteigen lassen, ihre instrumentalen Stimmen per Overdub zu kontrapunktischen Geflechten verdichten. Nicht minder brillant erweist sich Carla Kihlstedts Sample-Collage "Adam's Misfortune", in der sie aus Wolfsgeheul, Mönchsgesang, Kindergequengel und den Tönen eines alten, klapprigen Klaviers eine dichte, assoziationsträchtige Textur schafft. Es sind distinkte, durchwegs substanzvolle musikalische Statements (auch von Susanna Gartmayer, Katharina Klement, Ilse Riedler, Man-Liu Winter und Sylvie Lacroix) im Zwischenbereich von zeitgenössischer Improvisation, Komposition und Post-Elektronik, die hier mit kompetenter Hand versammelt wurden, wobei dieses Zeitgenossentum selten so sinnlich, so prägnant, so geistreich geklungen hat. Empfehlung!
Concerto
Het is een waar woord dat Elisabeth Schimana in tijdschrift FreiStil uit. Vrouwen in met name de elektronische, experimentele en improvisatiemuziek, en in zekere zin ook de jazz en rock, hebben geen referentie, zoals John Cage en John Coltrane dat voor hun mannelijke collega's zijn. Over het hoe en waarom, of vrouwen zich daar iets van moeten aantrekken en of die scheiding der seksen überhaupt zo belangrijk is, kunnen we een aparte discussie voeren, maar dat mannen ook in de muziek gezichtsbepalend zijn valt niet te ontkennen. Van elf dames die in het blad aan het woord zijn geweest, is werk te horen op de 'FreiStil-samplerin #1'. De hoofdtitel 'Damn!' van de dubbelaar kun je zowel in het Duits als Engels lezen, waarbij de Engelse lezing mag gelden als aangenaam verraste uitroep. Van Cordula Böszes onthecht klinkende improvisatie tot de compositie op cello door Maria Frodl is er louter mooi en interessant werk te beluisteren. Tussen deze opener en afsluiter klinken onder meer contemporain gecomponeerd voor negen klarinetten van Duo Stump-Linshalm, M-base-achtige jazz van Ilse Riedler, elektroakoestische improvisatie, een klankcollage, minimale pianomuziek en een prachtige compositie voor piano en serviesscherven van Manon Liu Winter. Zeer uiteenlopend, toch een eenheid en kwalitatief geen enkele inzakker op deze dubbel-cd.
Gonzo Circus