velak_rec concert series 2010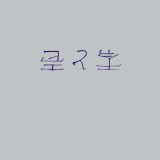 Tamara Wilhelm, Steffi Neuhuber, Ye Hui, Gabi Teufner
Kazuhisa Uchihashi, Burkhard Stangl, David Schweighart, Matija Schellander
Katharina Klement, Wolfgang Fuchs, Rossi, Dieb 13
Philip Leitner, Klaus Filip, Veronika Mayer, Noid
'zero and one' is a binary, mathematically defined composition for x musicians (in this case for four musicians).
it iterates through all possible duo-parts and solos, starting and ending with everyone playing.
the performers are placed in between the audience, not on a stage.
there is no p.a. system, but every musician is a selective soundsource.
each musician uses a light which is placed beside him/her, that is turned on only when he/she is playing.
these are the only lightsources within the concert room.
this way,the partitur is also made visible in form of a constantly changing light-pattern.
the concert starts and ends in total silence and darkness.
a composition for silent rooms, for different musicians of any instrument and style.
idea/concept/composition : philip leitner / mamoru okuno / daniel lercher / peter kutin ; 2009
velak.klingt.org
snim.klingt.org
Reviews:
The idea behind this release is quite complex, so I have to rely on the information of the website, or else I will say something wrong: "'zero and one' is a binary, mathematically defined composition for x musicians (in this case for four musicians). It iterates through all possible duo-parts and solos, starting and ending with everyone playing. The performers are placed in between the audience, not on a stage. There is no p.a. system, but every musician is a selective soundsource.
Each musician uses a light which is placed beside him/her, that is turned on only when he/she is playing. These are the only lightsources within the concert room.
this way, the partitur is also made visible in form of a constantly changing light-pattern. The concert starts and ends in total silence and darkness." If I understand right this sort of thing has been performed with various quartets, which are (more copy -> paste): Tamara Wilhelm, Steffi Neuhuber, Ye Hui, Gabi Teufner, Kazuhisa Uchihashi, Burkhard Stangl, David Schweighart, Matija Schellander, Katharina Klement, Wolfgang Fuchs, Rossi, Dieb 13, Philip Leitner, Klaus Filip, Veronika Mayer, and Noid. Looking at the cover is solving a small puzzle, as to find out who does what. The second piece has only the first player from group A, which is Tamara Wilhelm, who also plays in the seventh piece, along with the third person from the group which Ye Hui. Maybe its all of lesser importance as to who did what here? That might very well be the case. Throughout this is a matter of careful playing, solo, duo, trio and quartet. As such its not easy (once again!) to find out who is doing what here, perhaps also since no instruments are mentioned and there is a curious continuity on this compilation, almost like it is taped in real time. Many of the players treat their instruments as objects, add a bit of electronics and spice with silence. Very elegant playing of improvised music.
vital weekly
Keine Kompilation, sondern eine Aufführung von 'zero and one', eine Komposition für stille Räume, verschiedene Musiker, beliebige Instrumente und unbestimmten Stil. Kollektiv konzipiert und komponiert, nämlich von Philip Leitner, Mamoru Okuno, Daniel Lercher & Peter Kutin, wurde sie realisiert von 4 x 4 Ausführenden (u. a. Dieb13, Wolfgang Fuchs, Ye Hui, Matija Schellander, Burkhard Stangl, Kazuhisa Uchihashi), den Teams A (rein weiblich), B, C, D. Jedes Team spielt in Mustern von 1111 (Quartett) über 1000 ... 0100 ... (Solos), 1100 ... 0101 ... (Duos), 111 ... 1011 ... (Trios) bis zuletzt wieder 1111. Team B startet bei gelöschtem Licht - der stille Raum ist vor allem auch ein dunkler Raum - mit Gitarren, Elektronik und Schlagzeug und entsprechend elektroakustisch ist auch, nach nur wenigen Stationen wird das manifest, der Gesamteindruck. Als assoziative Chimären stellen sich Phosphor, MIMEO, Cardews 'Treatise' ein. Für einen kontinuierlichen Verlauf der, 'inhaltlich' frei improvisierten, bruitistischen Ereignisse sorgt die unsichtbare Hand. Turntables, präparierte Gitarre, Objects, mit denen hantiert wird, eine Flöte etc. folgen einander, lösen sich ab als ein 50-minütiger Klangfluss, der, mal dünner, mal breiter, immer ziemlich reduziert, in keinem seiner Ströme oder Arme zweimal der Gleiche ist. Eben noch ein Trio mit Getrommel von David Schweighart (Tupolev), jetzt nur noch eine zart bebende Gitarre, dann ein dünner elektronischer Dröhnfaden. Wird ein Musiker aktiviert, leuchtet ein Licht auf, so dass das Klangmuster der Komposition quasi auch sichtbar wird. Elektroakustische Improvisation als Konzeptkunst und Erlebnis. Die Unsichtbarkeit der Musiker auf der CD transportiert die ferngesteuerte Quasianonymität der beteiligten Stimmen. Operngesang von alten Schallplatten, vereiert wie bei Mobys Play, liefert einen besonders intensiven Stimmungsmoment, den das brummig krimskramsende Finale mit erregten Flötenstößen und geloopten Gitarrenschlägen auf nochmal ganz andere Weise zu verlängern sich bemüht. Zuletzt in meinem Hirn mit einem Anklang an eine Intensivstation.
Bad Alchemy
Die Serie der 2010er velac_rec-Konzerte mündet hier nicht einfach in einen Sampler, sondern in ein astreines Konzeptalbum. Nach einer Idee von Philip Leitner, Mamoru Okuno, Daniel Lercher & Peter Kutin trafen sich diverse Elektroakusterinnen im Studio "garnison7" in der Wiener Garnisonstraße, einem selbstverwalteten Haus, das neben dem Studio auch über Proberäume verfügt, zu Sessions mit binärem Charakter. "zero and one" übertiteln sie dementsprechend die Sessionreihe, in der vier Mal zum Quartettspiel geladen wurde. Verschiedene Performances in verschiedenen Besetzungen, von allein bis zu viert, sind die Grundlage für Improvisationen. Live nahm das die Gestalt an, dass in einem völlig verdunkelten Studioraum nur hinter den jeweils Musizierenden ein Licht leuchtete. Am Beginn und am Ende der Konzerte herrschten Stille und Finsternis. Bei der Güte der Ausführenden und ihren Ausführungen wäre es sinnwidrig, einzelne hervorzuheben. Das Konzept ist so schlüssig, und die Akteurinnen der Wiener elektroakustischen Szene sind so kompetent, dass das gesamte Album von vorne bis hinten nur wärmstens zu empfehlen ist.
freiStil
Velak is een non-profit platform voor kunstenaars die zich begeven op het experimentele vlak of dat nu muziek, video, dans of performance betreft. Van de elektroakoestische live-optredens in de Weense studio Garnison7 worden opnamen gemaakt, waarvan onderhavige cd een voorbeeld is. Het betreft de registratie(s) van 'zero and one', een mathematisch bepaalde compositie. De muzikanten spelen volgens een patroon van enen en nullen in verschillende configuraties. Of er ook aanwijzingen zijn over wat of hoe er moet worden gespeeld, is mij niet bekend, maar het resultaat op de cd-r klinkt als improvisatie. Van vier verschillende optredens zijn op deze cd-r fragmenten verzameld: het hoesje geeft geen titels maar de combinaties weer, bijvoorbeeld 'B 1 1 0 0', wat betekent dat op dat moment Kazuhisa Uchihashi en Burkhard Stangl een duet spelen; dan zou wanneer er staat 'C 1 0 1 1' betekenen dat we luisteren naar Katharina Klement, Rossi en Dieb13. Het geheel laat zich totaal niet fragmentarisch aanhoren: 'Velak_Rec' is een doorlopend, organisch geluidslandschap. Dat landschap varieert van spaarzame percussieklanken tot noise, van vloeiend tot ruw getextureerd, van akoestische klanken van piano, cello, gitaar en percussie tot computers en elektronica De compositie of improvisatie blijft daarbij abstract: melodieën of ritmes ontwikkelen zich nauwelijks. Op dat stukje mooi galmend elektrische gitaargeluid na. Boeiend klankenrijk, goed gecompileerd.
gonzo circus