Urkuma – Onomatopoeic Cigarettes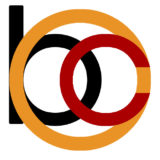 Urkuma is Stefano De Santis, born in the Southeast part of Italy, in the region of Salento (Finisterrae). Starting his artistic career as a playwright (the name of Urkuma's web-site, sanfocahotel.com, is the title of a surrealistic plot about the problem of refugees), he later developed his unique musical approach to translate his theatre concepts into sound.
The word "urkuma" is an idiomatic expression specific to De Santis' home region of Salento and expresses the opposite to the Buddhist concept of nirvana: entropic-anarchic-heterogeneous.
Download mp3 320kbs
Donate as much as you want (Donation in €uro)